To check the live air filter status of your Air-Conditioner / Heat Pump, simply follow the steps listed below:
Step 1: On the Home screen, tap on the Air-Conditioner / Heat Pump you want to check the air filter status for.
Step 2: Tap on 'eSaver' in the navigation bar.
Step 3: Tap on 'Air Filter'.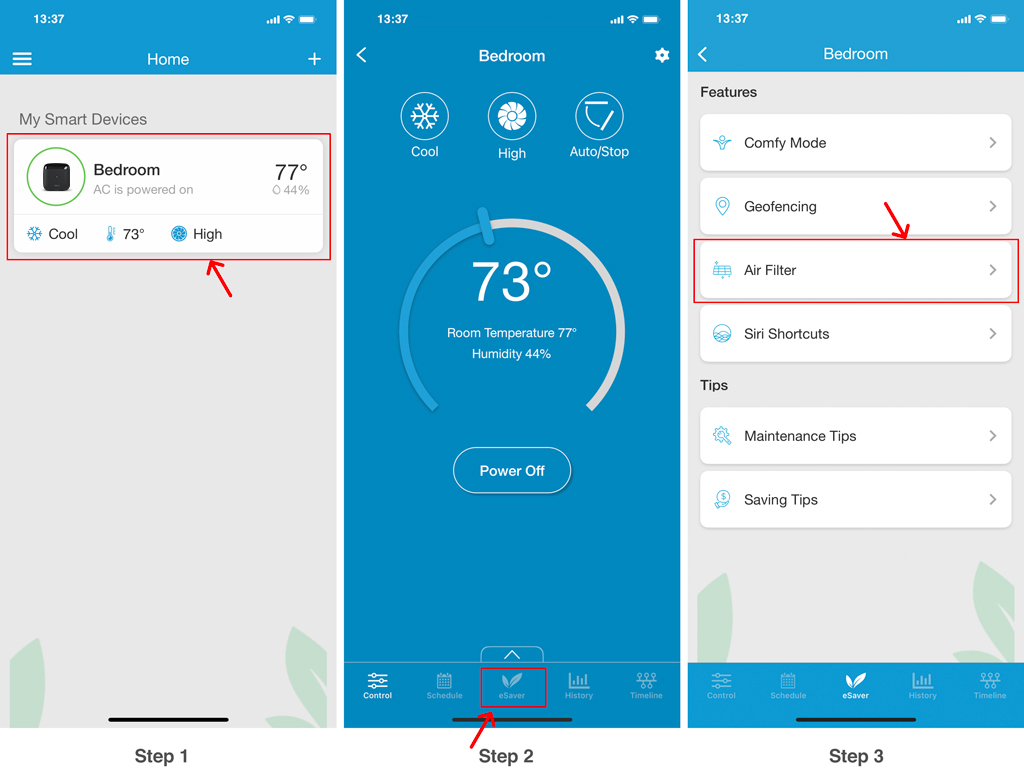 Step 4: You will see your current air filter status of the AC being used with the device since registration (or since the last cleaning). When the range is about to fill up, manually remove the AC's air filter and clean it. Once done, place the filter back into the AC. Tap on 'I have cleaned the air filter'.
Step 5: Your filter status has now begun a new cycle.