Step 1: On the thermostat, tap on the 'Menu' icon.
Step 2: Select 'Registration'.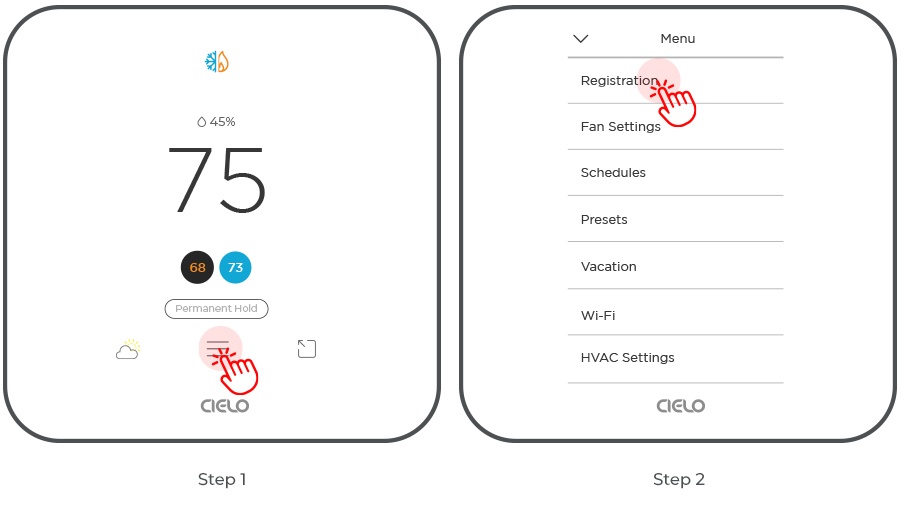 Step 3:  Tap on 'Get Registration Code'. You will be presented with a unique six-digit code that will be valid for the next 30 minutes.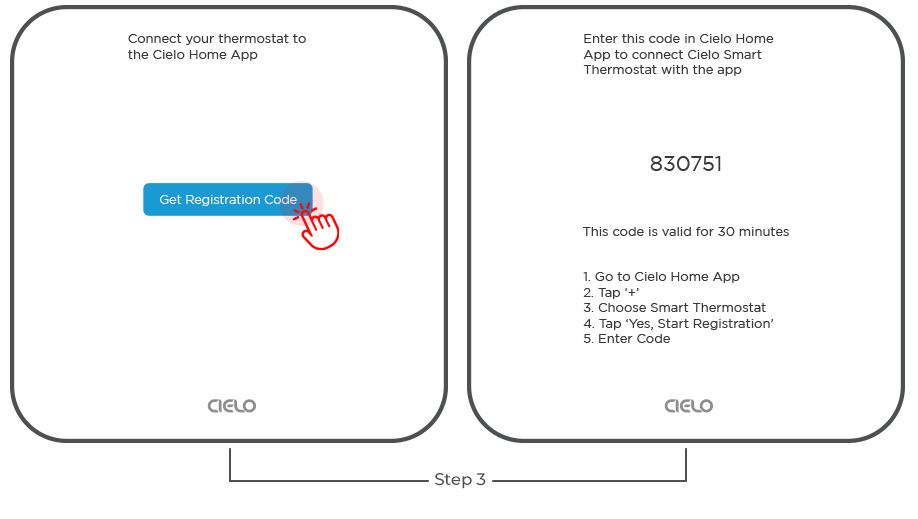 Step 4: Open the Cielo Home app, tap 'Add Device' on the home screen, and select Smart Thermostat from the list of devices. 
Step 5: Tap on 'Start Registration', enter the six-digit code, and tap 'Next'.
You have successfully connected the Cielo Home app with the Cielo Smart Thermostat.