Your thermostat can automatically detect your presence and activate the control screen. You can also set it up to switch from Away to Home settings when motion is detected. Here's how to do it:
Step 1: Go to 'Menu' and select 'Device Preferences'.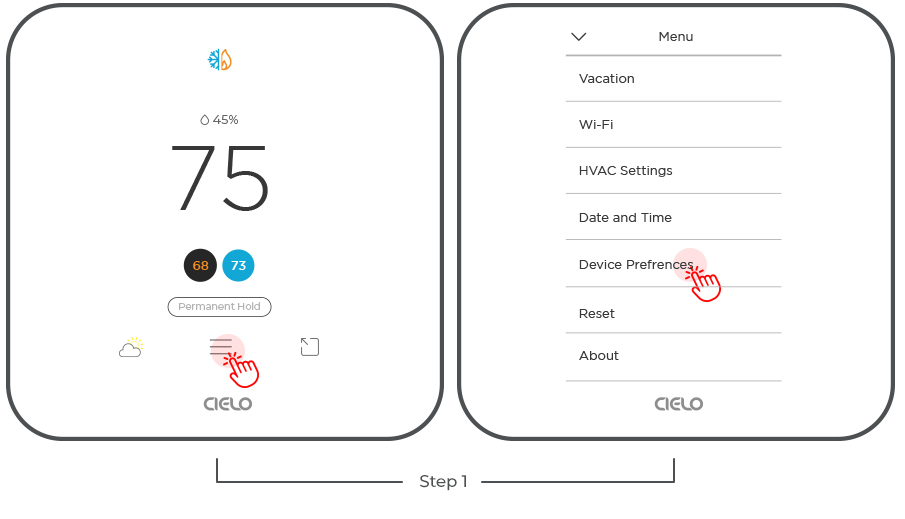 Step 2: Select 'Motion Detection'. 
Step 3: Toggle the button to turn on motion detection.