Comfy Max enables your room air conditioner to work like the auto mode in conventional cooling/heating systems. It helps maintain your preferred room temperature by intelligently adjusting your AC settings. When the temperature goes above or falls below your predefined temperature window, Comfy Max will intelligently operate the AC to achieve and maintain the room temperature within your defined range.

*Comfy Max mode is only available if your AC model supports both cooling and heating mode.

How to Set Comfy Max?
You can set up Comfy Max for your Air-Conditioner by performing these steps via the Cielo Home app:
Step 1: On the Home screen, tap on the Air-Conditioner you want to set Comfy Max on.
Step 2: Tap on 'eSaver' in the navigation bar.
Step 3: Tap on 'Comfy Max'.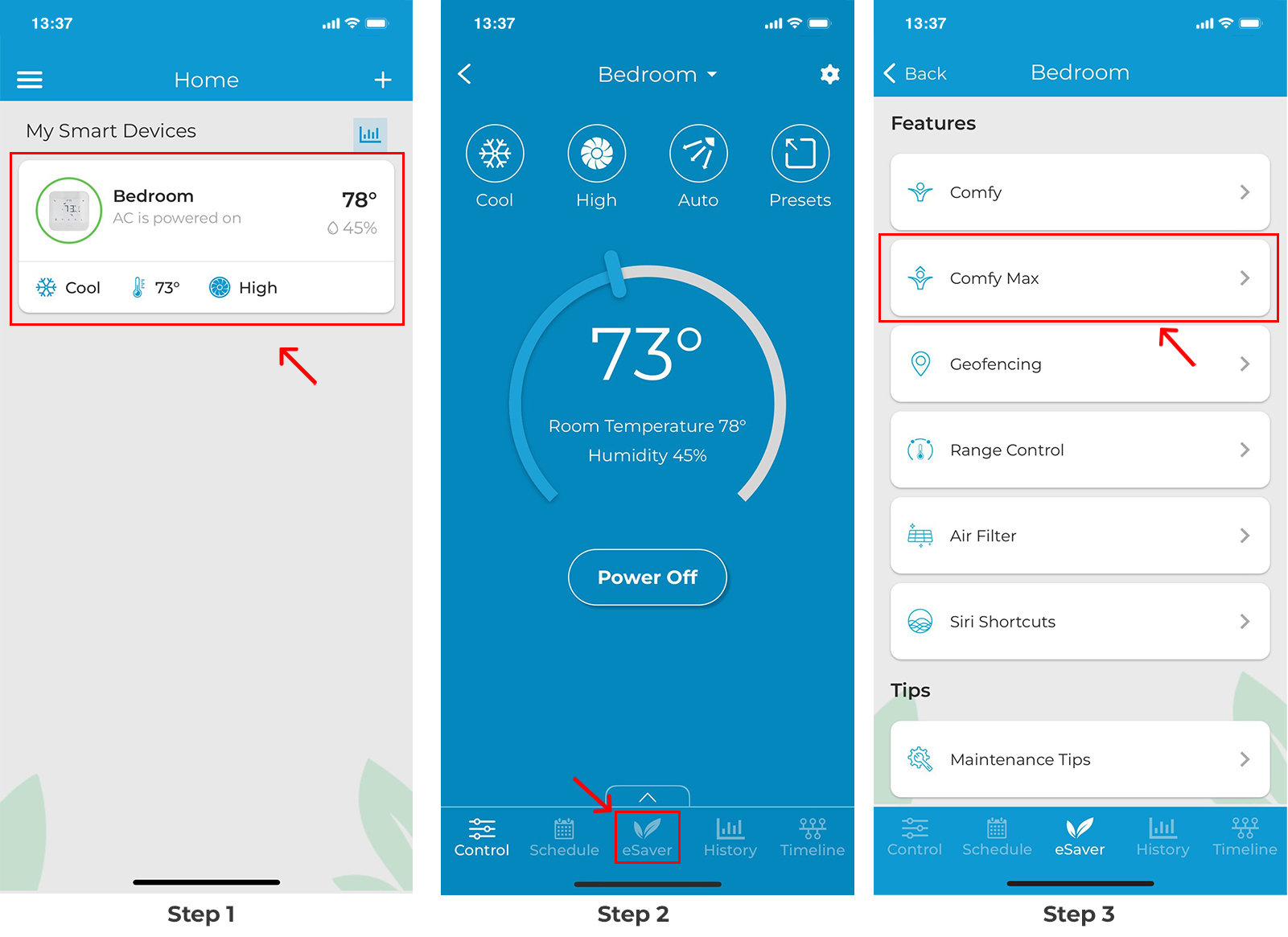 Step 4: Choose your preferred temperature window, and select whether you want the fan to run after your desired cooling temperature is reached. Tap 'Done'.
Step 5: Your Comfy Max settings are now saved. It is disabled as a default setting. You can turn Comfy Max 'On' from the toggle next to the name of the Comfy Max template.