Cielo Breez Max can be mounted on a wall using the backplate or placed on a table using the table stand (both included in the box).
Before finalizing the placement, it is recommended to first power up, register, and test the device to ensure signals can easily reach the AC.
For optimal placement and control:
Make sure Breez Max is in the line of sight of your air conditioner or heat pump.
To avoid deviated sensor readings, do not place Breez Max where it may be exposed to excessive
sunlight or other heat sources.
Note: It is strongly advised that whenever there is a need to use the remote control for AC/heat pump, point it towards Breez Max while performing any action. This way, your AC/heat pump and Cielo Home app will always be in sync.


Powering Up Options
Breez Max can be powered up using a 5V adapter (always use the provided power adapter and USB cable for optimal results).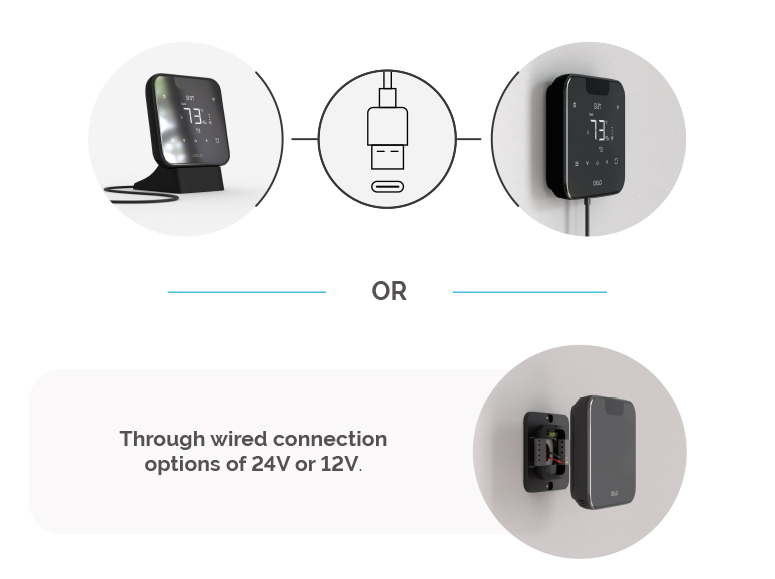 Please DO NOT use any other voltage level to power up Breez Max. Please choose ONLY ONE power-up option, i.e., either 5V OR 24/12V.


Instructions for Wired Connection
Step 1: Switch off the power by using the circuit breaker. This is very important for your safety.
Step 2: Find a point where 24V or 12V is available (In case of non-availability of 24V/12V point, you can either DIY or consult a professional installer). Ensure that chosen point is also in the line of sight of your AC.
Note: Please DO NOT use any other voltage level to power up Breez Max.

Step 3: Take out the wires through the hole in the middle of the backplate. Screw in the backplate using the provided pair of drywall anchors and screws.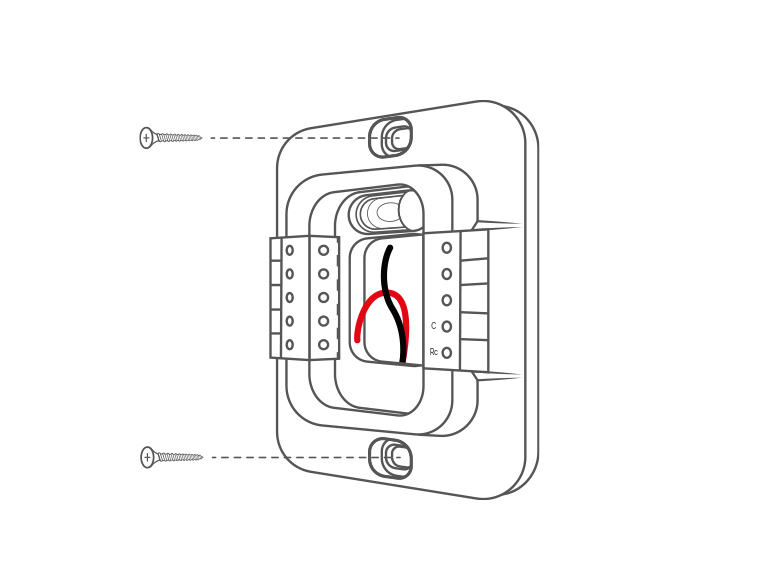 Step 4: Cielo Breez Max has two terminals marked as Rc and C on its backplate. Insert red wire
into Rc and black wire into C from the side (press the terminal block buttons for ease of insertion).
Step 5: Align your Cielo Breez Max with the backplate and press gently to fix it properly.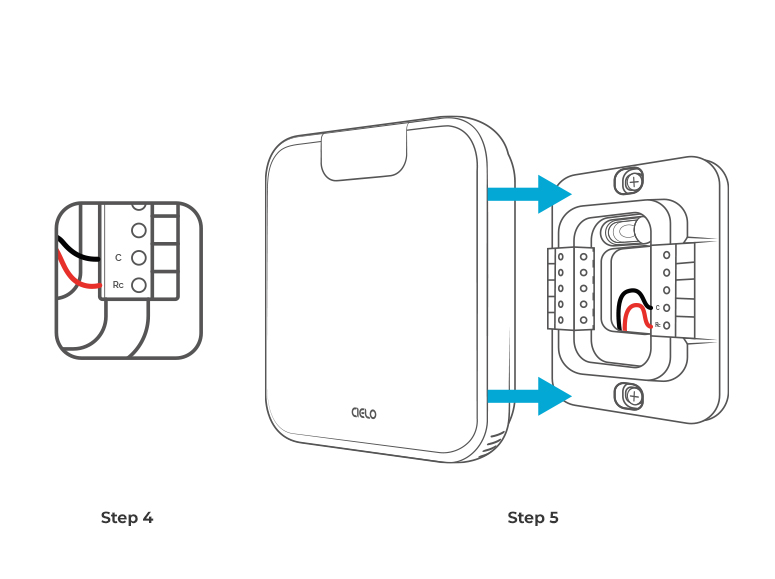 Your installation is complete. Please switch on the power from the circuit breaker.