Yes, calibrate the room temperature as per your conditions. Now your heating or cooling would be at a temperature which are actual and self-calibrated by you. To calibrate your device temperature sensor, follow the instructions mentioned below:
Step 1: On the Home screen, tap on the Air-Conditioner / Heat Pump you want to calibrate.
Step 2: Tap on the 'Settings' icon on the top right.
Step 3: Tap on 'Device Preferences'.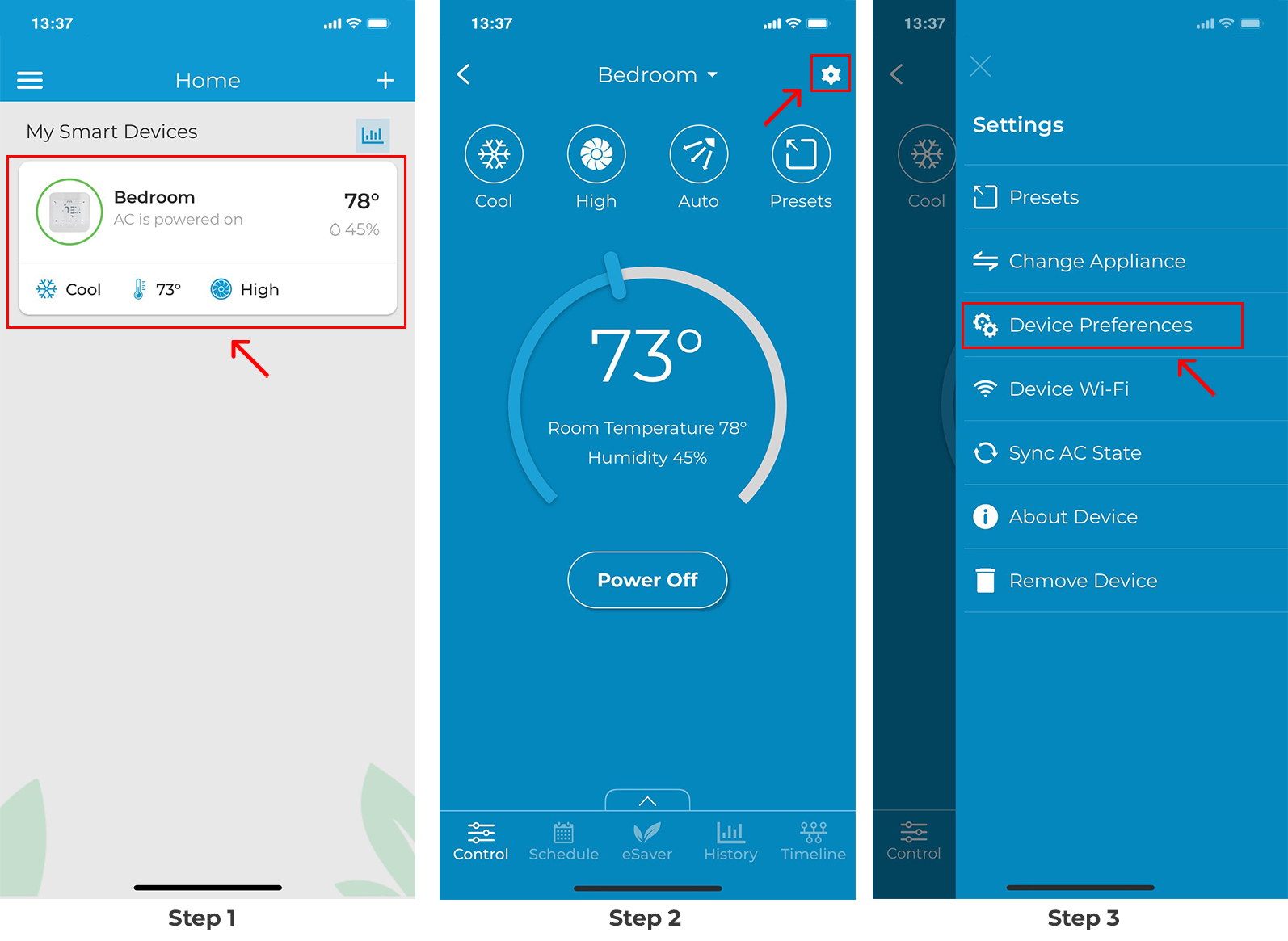 Step 4: Tap on 'Calibration'.
Step 5: Adjust the temperature as required.
Step 6: Tap on 'Done'. Your device has now been calibrated.