Temperature range control allows you to lock a temperature range of your choice. You can set a minimum and maximum value for your air conditioner to operate within. This can help save energy and is great for vacation rentals. For example, if you are an Airbnb owner and are worried about guests cranking up the cooling all day. You can set a lock between 73 and 80 degrees. Users won't be able to set a temperature below 73 or higher than 80.

To set temperature range control for your Air-Conditioner, follow the instructions mentioned below:
Step 1: On the Home screen, tap on the Air-Conditioner / Heat Pump you want to set temperature range control on.
Step 2: Tap on 'eSaver' in the navigation bar.
Step 3: Tap on 'Range Control'.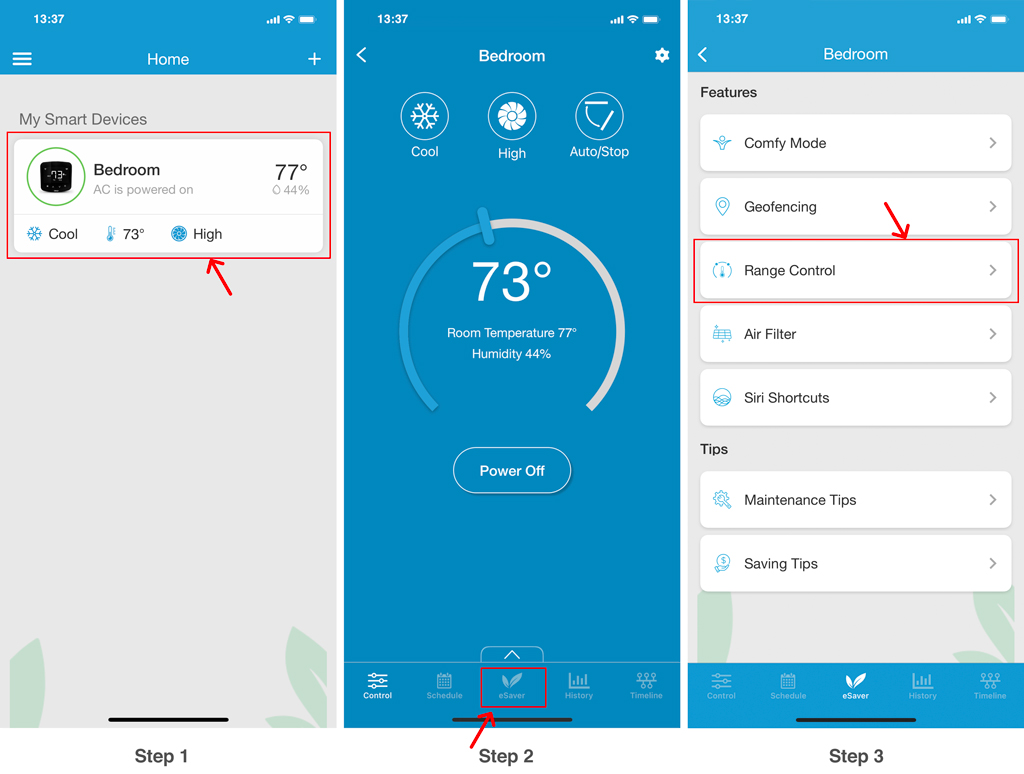 Step 4: Toggle the slider to enable Range Control, as shown in the red box.
Step 5: Choose your preferred temperature range to operate the AC in. Tap on 'Done'.
Step 6: Now the device control screen temperature slider will be restricted to the temperature range specified. The white region on the temperature slider is inaccessible.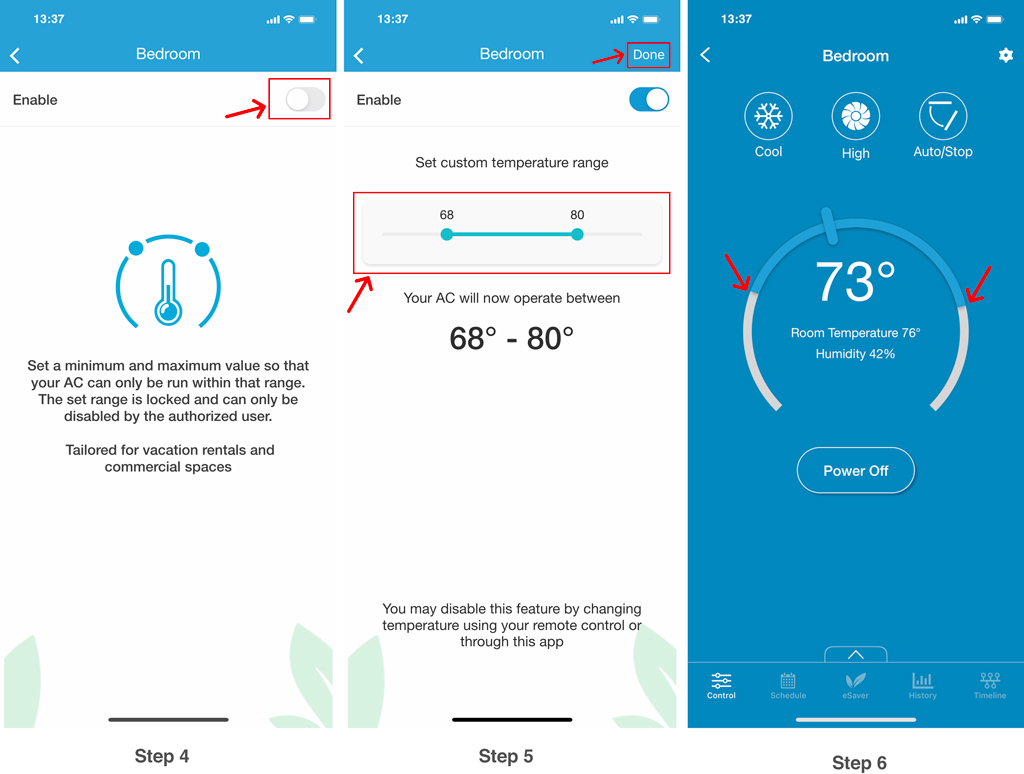 Note: Setting a temperature range will disable all schedules, location controls, and comfy mode in case the selected temperature range conflicts with the previously set values. These modes can be set later again within the specified temperature range.