In order to change temperature setting between Fahrenheit and Celsius you will have to manually change your appliance and select desired temperature setting remote model number. In order to do so please follow the steps mentioned below:
Step 1: On the Home screen, tap on the Air-Conditioner / Heat Pump you want to change the units of.
Step 2: Tap on the 'Settings' icon on the top right.
Step 3: Tap on 'Device Preferences'.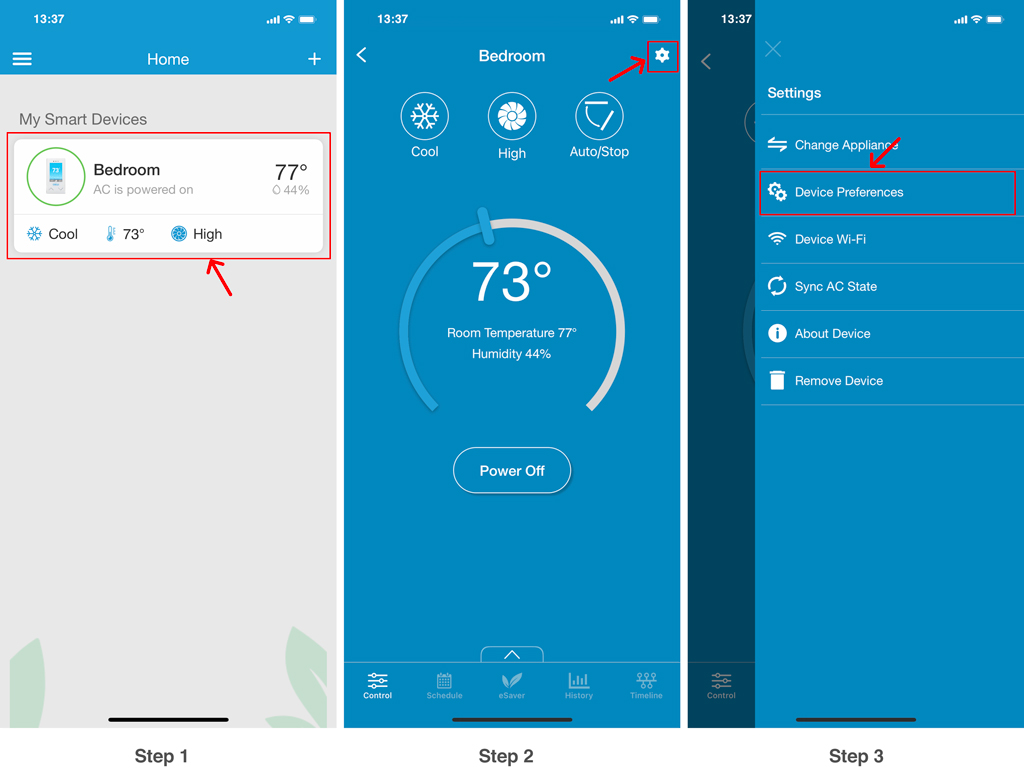 Step 4: Tap on the C to F toggle against 'Temperature Unit'.
Step 5: Your device's temperature units are changed successfully from Fahrenheit to Celsius.