Cielo Device auto detects relevant remote control for your AC during the registration process. If it is not working with your AC, please select your remote model manually.
For manual selection, follow these steps:
A. Go to device settings by tapping the 'gear' symbol on the registered device.
B. Select 'Change Appliance'.
C. Select 'Manual Configuration'.
D. Select the 'Manufacturer' & 'Remote Model' of your AC from the drop-down lists and tap 'Confirm'.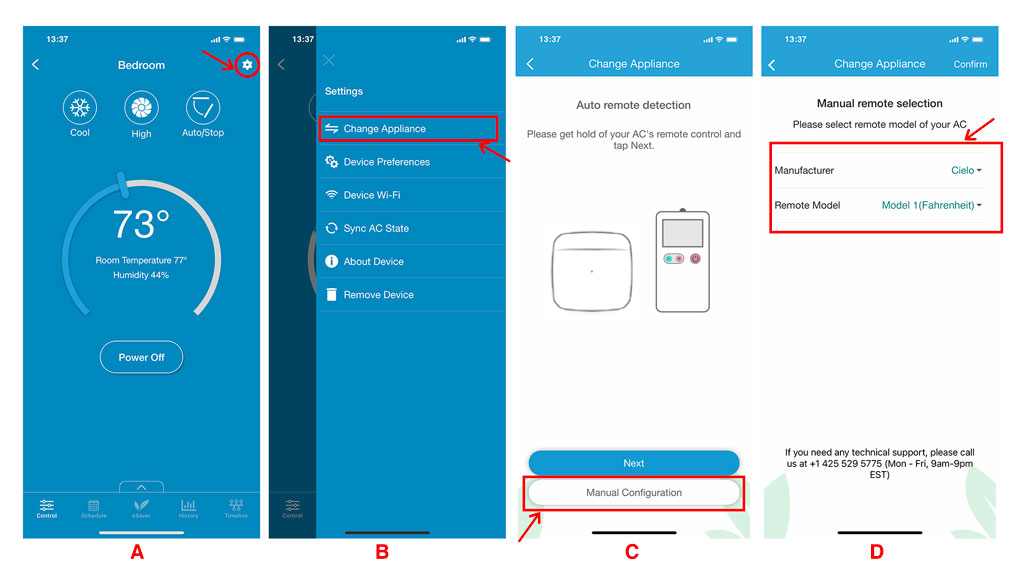 E. After tapping on 'Confirm', the new remote model will be registered with your Cielo device. Send a test On/Off command, and confirm that the AC receives the signal. If so, tap on 'Done'.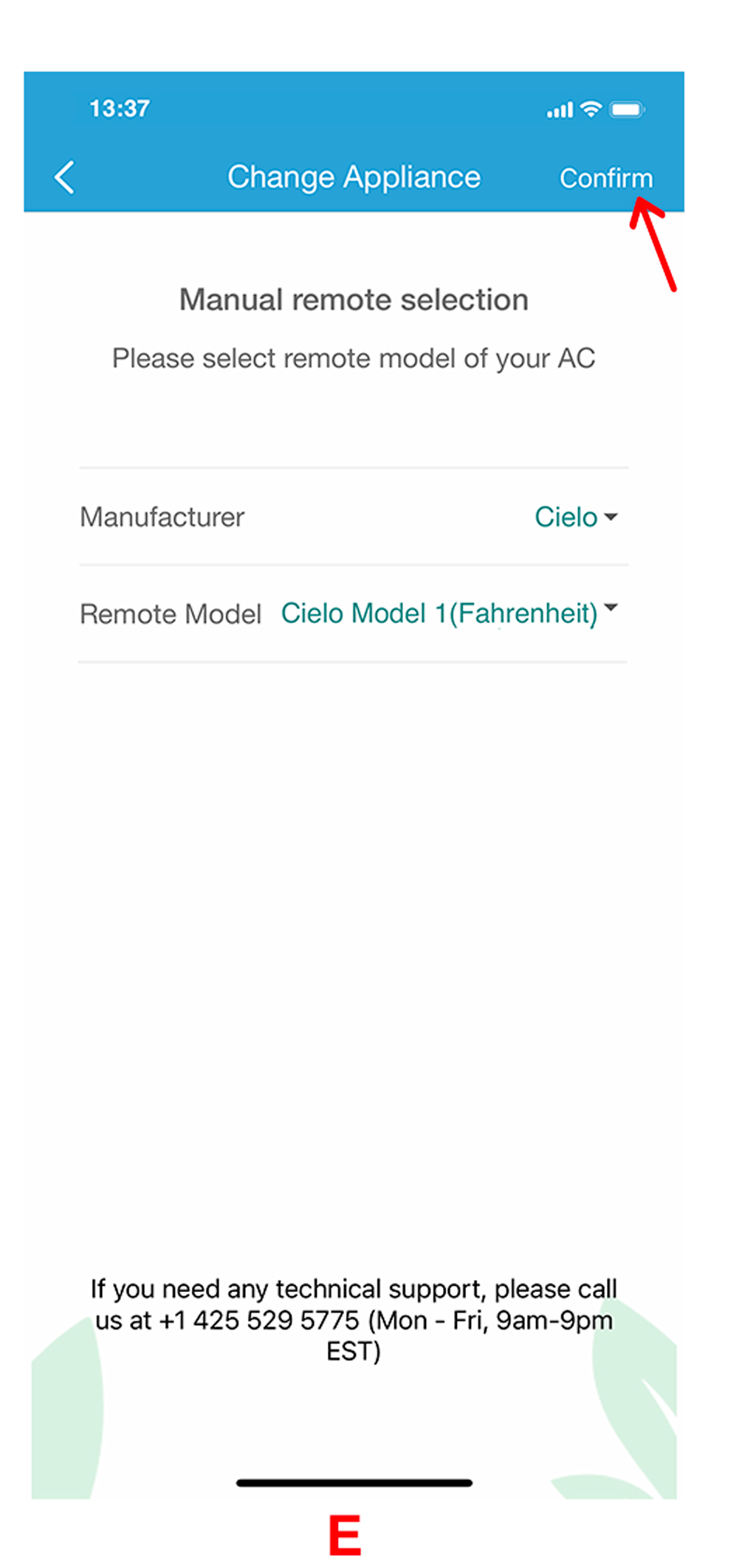 Quick Tip: Remote control model number is usually found on the back side of the remote control.